John Rodgers (JR)
John Rodgers or 'JR' as he is known in swimming circles, is a Platinum Licensed Coach with extensive international experience including four Olympic Swim Teams as well as numerous Commonwealth Games, World Championship Swim Teams and has been named Australian Swim Coach of the year 3 times. Not to mention heading off to his forth Olympic Games next year as an Open Water 10 km swim coach. He drives our competitive swim program and challenges athletes through a balance of quality and endurance.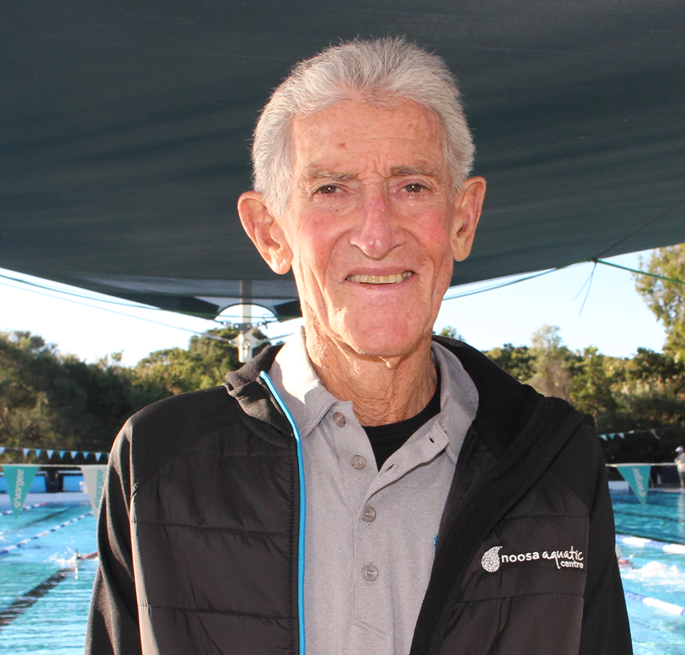 Belinda Granger
I have a Bachelor of Human Movement (Sydney University), have been a Physical Education teacher for 12 years and former professional Triathlete for 18 years with 15 Ironman Distance titles. I a member of the Australian Ironman Hall of Fame and I've been living in Noosa now for 18 years so it feels really great to be able to give back to a community that has given me so much throughout my triathlon career. Being a teacher at heart, I am really looking forward to coaching this squad of amazing teenagers and not only installing many of the values I have been taught over the years but also emphasising fun and fitness as a way of life, especially here on the Sunny Coast.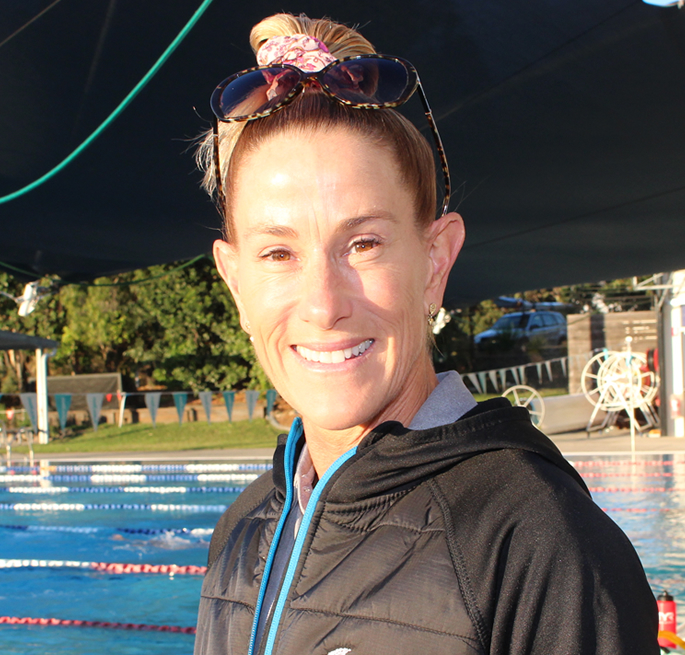 Ciro Ramalho 
I'm Brazilian born and despite living and working in Australia for 18 years I've somehow managed to retain my thick accent so don't be scared to ask twice if you're unsure.
As a former competitive swimmer both swimming and surfing have always been a big part of my life and were a major influence on me initially becoming a Swimming Instructor and then a Bronze level Coach. I still love it and enjoy most helping swimmers achieve their goals whether that be maintaining fitness or Olympic dreams in whatever discipline they choose. I've spent my time coaching in the Northern Beaches of Sydney before coaching on the Sunshine Coast for 8 years and Ferny Hills last year.
I'm very excited to become part of the Noosa community and part of the NAC team. I hope to see you on pool deck soon.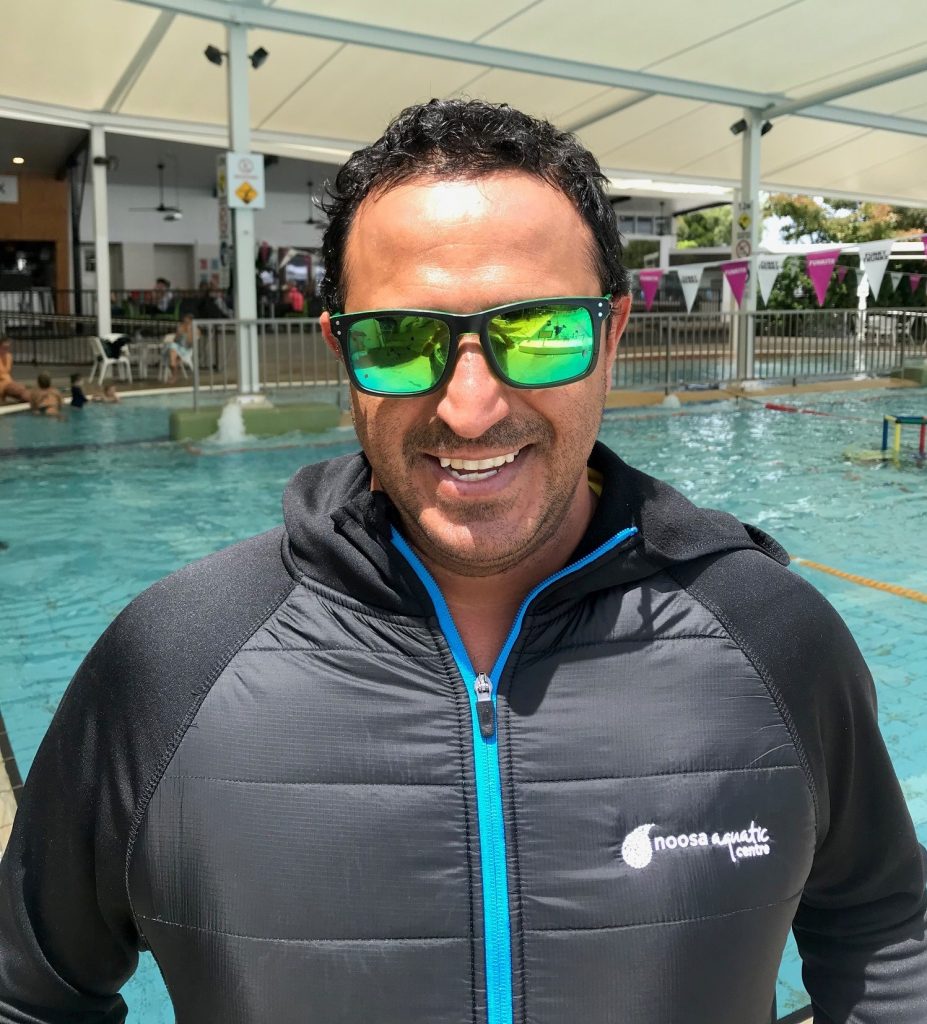 Sally Evens
I have been a swim coach for 25 years and the last 19 working at NAC. I have coached children from seven years through to adults, incorporating all levels of abilities including learn to swim, pool competition, surf and triathlon. I really enjoy teaching people that swimming can be broken down into working on different skills utilising specific drills. Then bring it all together to make their swimming enjoyable, easier and more efficient. Whether you are learning to swim or for general fitness or to refine your stroke I can help you.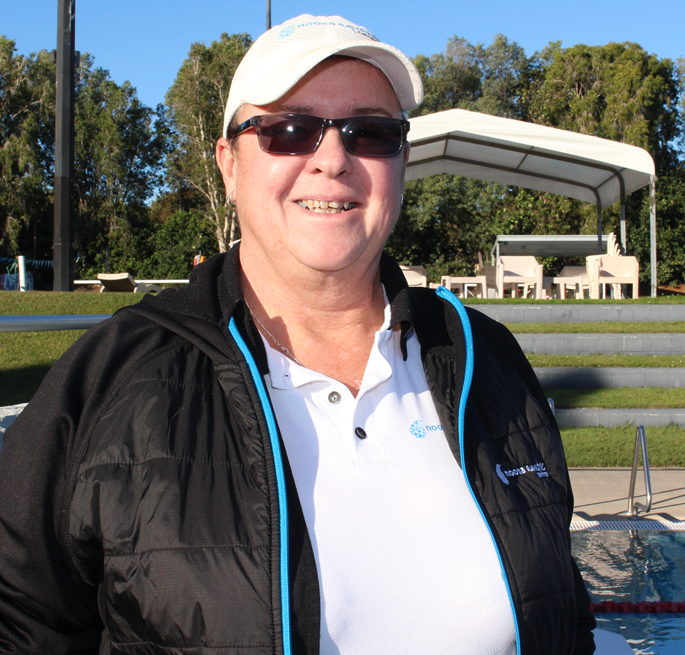 Lina Young
My swimming career started over 20 years ago. After teaching my son to swim, sparking my passion to teach others, which still drives me today to attend swim conferences to further improve my skills and knowledge. Last year I was the recipient of the AUSTSWIM 2020 Queensland State Award of Excellence for Teacher of Swimming & Water Safety.
I am a qualified Coach and have been teaching and coaching at the NAC for the past seven years. Teaching all ages and abilities from basic foundations to advanced stroke correction. Previously I gained my experience from coaching at various aquatic centres and beaches in Perth.
I love helping children improve their stroke technique and giving them a feel for the water. It is so rewarding to see individuals develop in their swimming abilities and go on to be great swimmers. I love to help them achieve their personal goals whether for competition or to use these skills in other water related sports.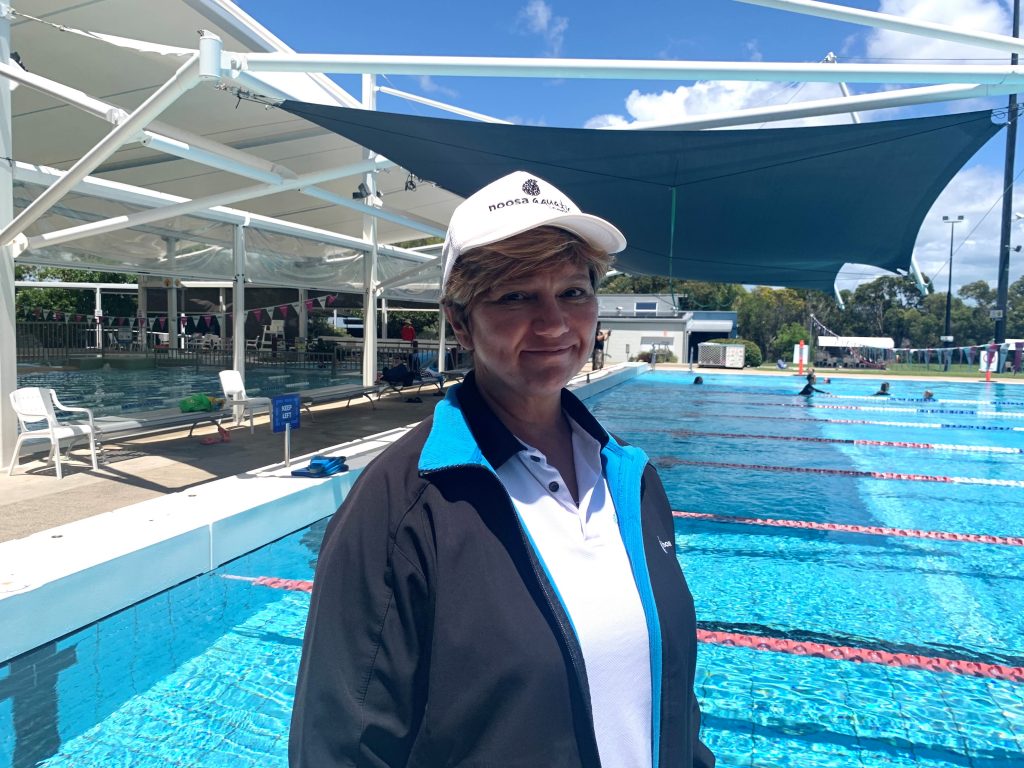 Catherine White
I have coached at the NAC for the past ten years, with previous experience at other aquatic facilities. Through my qualifications and experience, I am qualified to coach a range of abilities from fundamental squad skills to advanced stroke correction. My partner and I are 30 year locals and our three children have been involved in the local surf lifesaving clubs and swim clubs for many years. They started as nippers and now compete in elite competitions, such as the Nutrigrain Iron Series and have represented Australia. It all started with swimming lessons at the NAC! My passion is to provide an enjoyable and rewarding environment, so each child's needs are met to reach their swimming goals.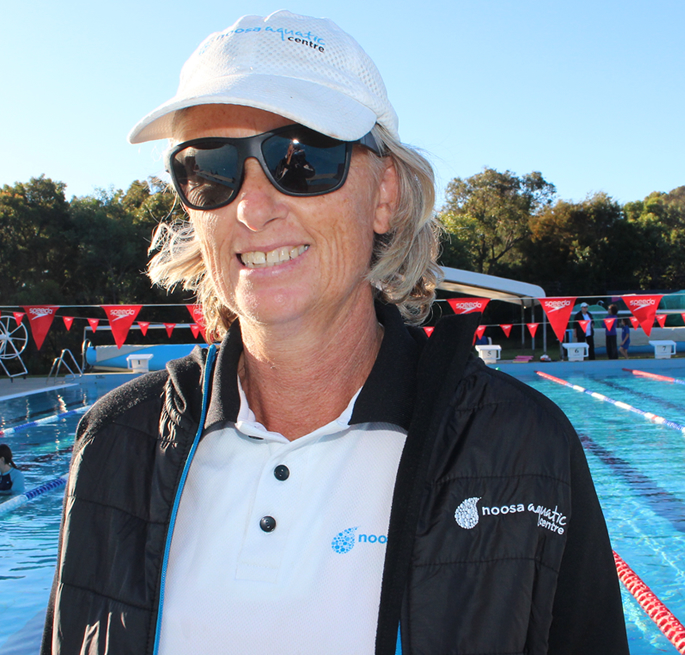 Group Fitness Instructors
Georgina Madison
I love working in a small facility where you get to know everyone personally. I am keen to assist people to become aware of their posture, body alignment and movement patterns, and facilitating them in achieving changes towards injury prevention and better functionality in day-to-day activities. My passion is assisting older patrons become as fit and strong as possible to live an active and healthy life.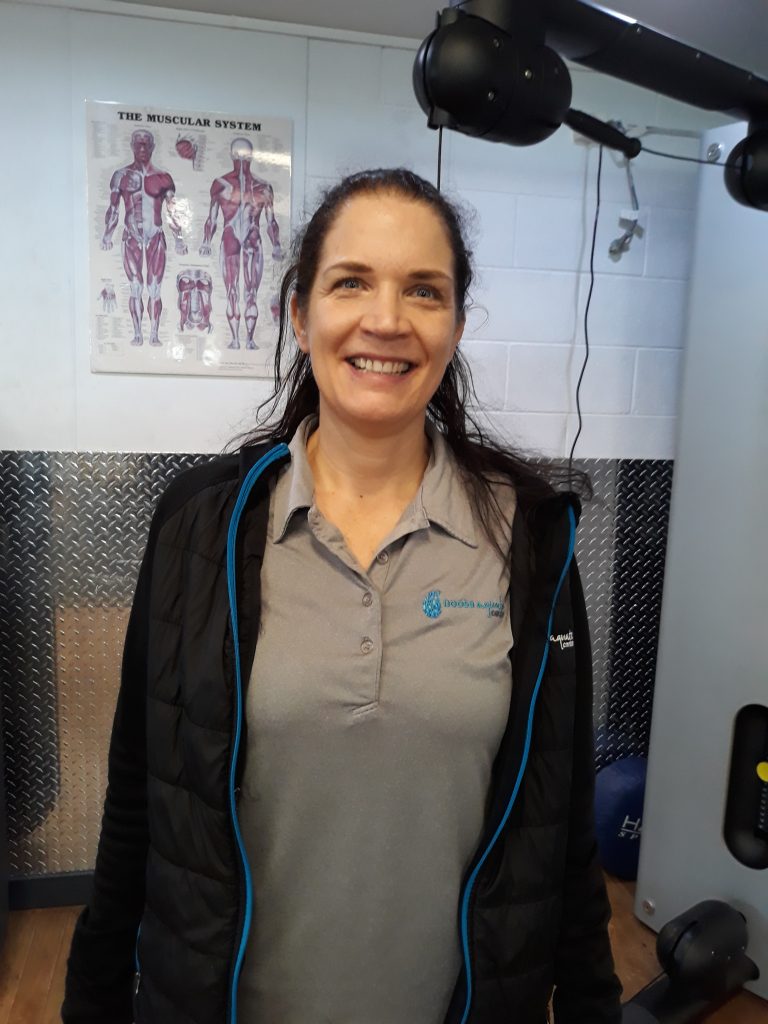 Jo Gleeson
I've had a passion for fitness and staying active my whole life and became a Personal Trainer in 2014. I've played State League Netball, participated in swim squads throughout my pregnancies to remain fit and healthy and I love swimming, group fitness and exploring the many great paths, climbs and mountains we have here on the Sunny Coast. You'll see me poolside running Aqua Aerobics sessions and also in the gym getting everyone moving in my classes. I love working with all ages but have a passion for keeping mature aged men and women active to help with fitness, mobility, balance and most of all……fun!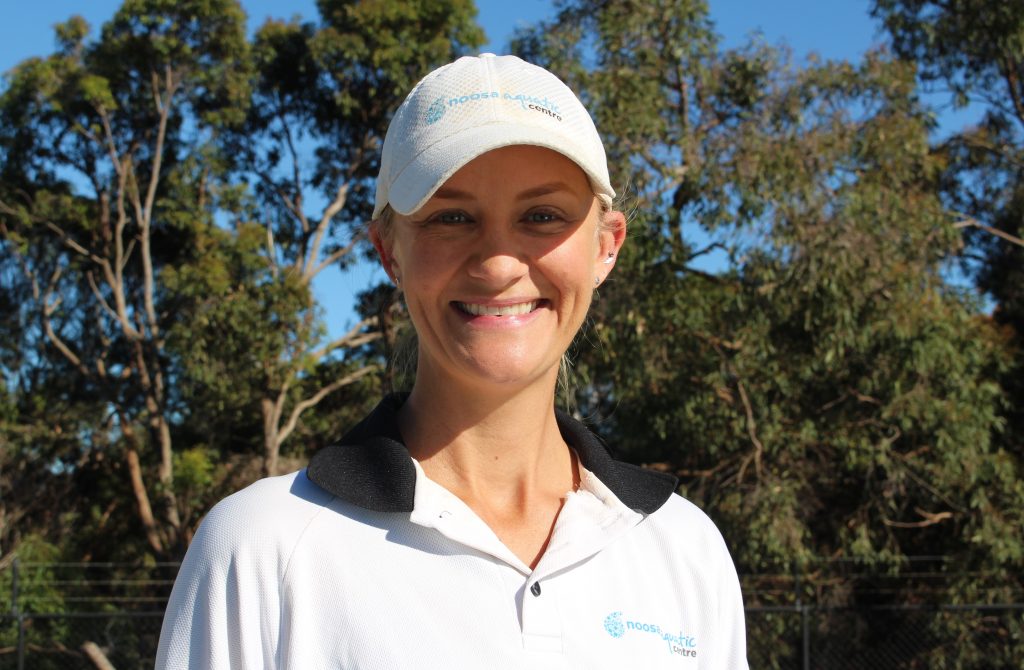 Kirsten Hackney
Hi everyone my name is Kirsten and I'm a proud mother of my daughter Scarlet, a Personal Trainer and an Aqua Instructor. You will find me putting everyone through their paces either in the Gym or on the Poolside. I've been in the Fitness industry for over 20 years and I love my job as they say "The only way to do great work is to love what you do".
My passion is working as a team with my clients and helping them succeed in achieving their health and fitness goals whatever they maybe. I truly believe that the power of positivity can help you do anything you set your mind to. So come and say "Hi", I'd love to be part of your fitness journey.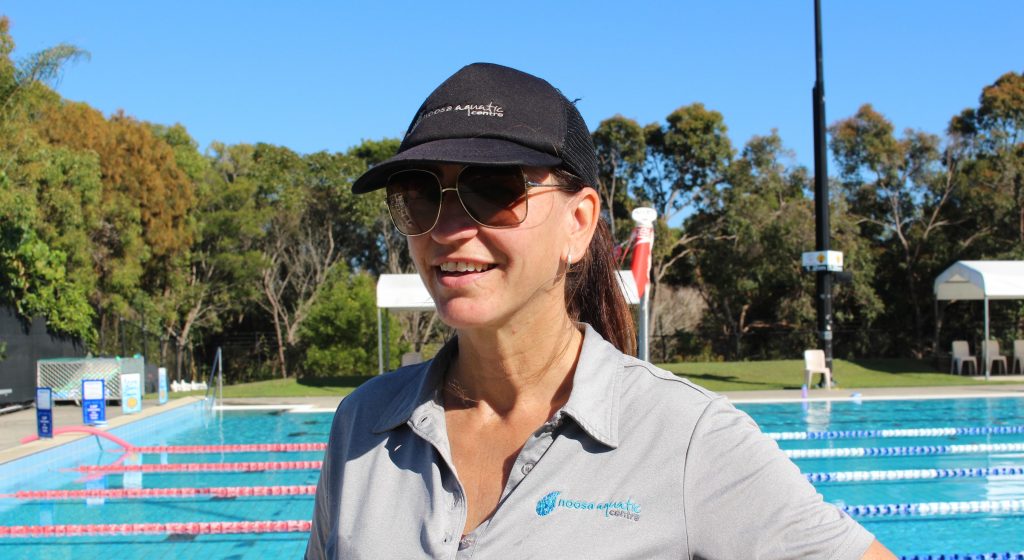 Linda Taylor
I have been teaching Aqua Aerobics classes on the Sunshine Coast for over 10 years. As well as presenting Aqua masterclasses, I have organised fundraising Aqua Day events. Gymstick H2O is a firm favourite program for me to instruct. I continually update my skills (attending International conferences and workshops), keeping routines and music fresh and fun so as to deliver the best outcome for all participants, whatever their fitness level. When I am not by pool side, you'll find me at the gym, on the golf course (work in progress) or volunteering.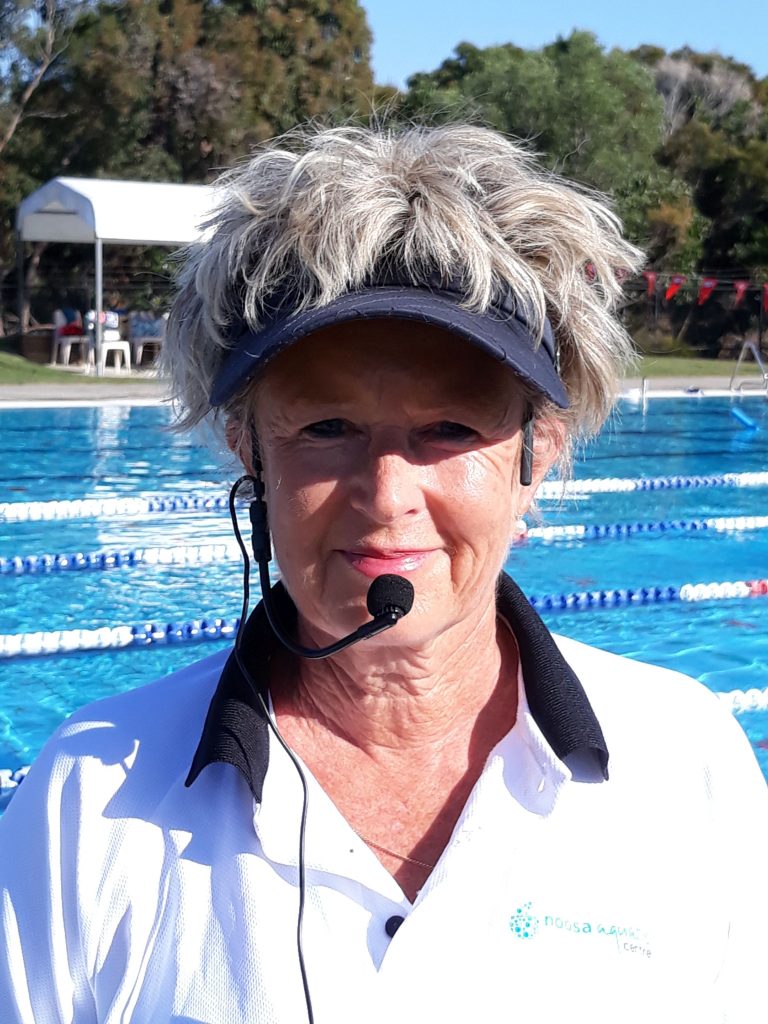 Riley O'Brien
For the best part of a decade I have worked as a PT and Group Fitness instructor. In 2016 I became a Strength and Conditioning Coach working with young athletes across a variety of sports, and recently completed a bachelor in Exercise Science. My main focus is getting young people active and enjoying exercise, and to this end, created and run the Teen Gym program at the NAC. I am also working on completing a Masters in Exercise Science looking at factors influencing physical activity in teens.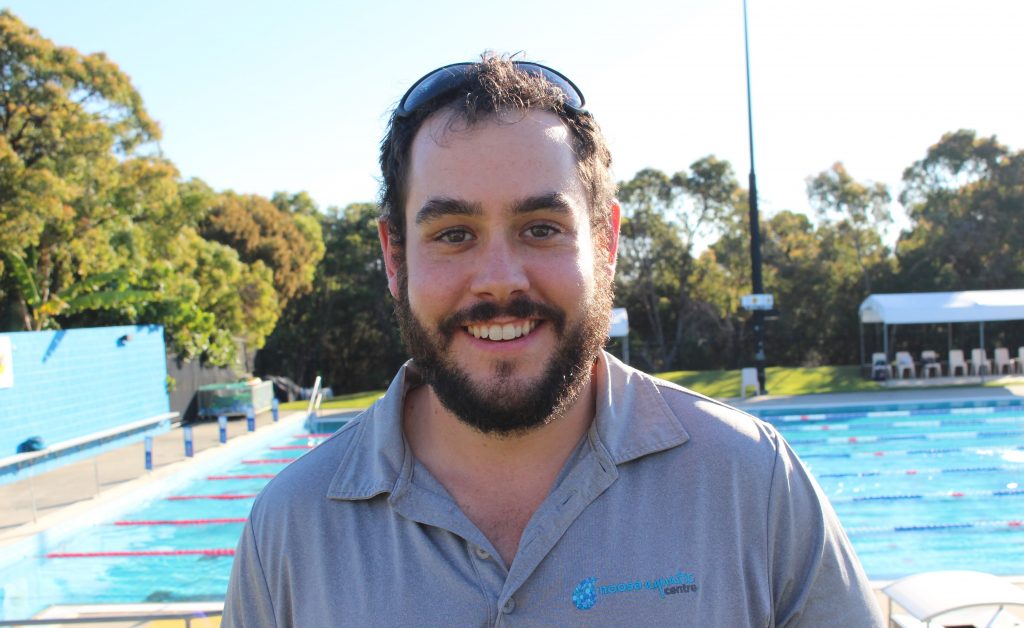 Sam Mc Taggart
I have been in the Fitness Industry for 17 years, joining the NAC 6 years ago teaching Aqua Aerobics. Prior to that I worked at Curves Ladies Gym for 10 years. I am a qualified Learn to Swim Teacher, Personal Trainer and Group Fitness instructor. I love working with people, seeing them happy keeping fit and enjoying themselves.